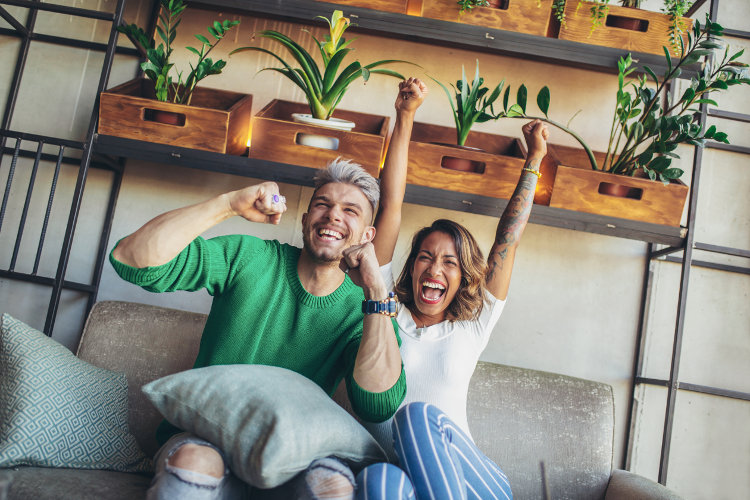 WIN ONE YEAR FREE RENT !!
Odds of winning are 1 in 40.
First Prize – ONE YEAR FREE RENT
Second Prize – SIX MONTHS FREE RENT
Third Prize – THREE MONTHS FREE RENT

All residents who sign a lease for twelve (12) months or more during the "Lease Up Period" shall qualify for entry into a drawing with the following prizes.
The following terms & conditions apply. "Lease Up Period" shall be defined as the period of time since the commencement of the first lease for The Apartments at The Isles of Porto Vista and shall conclude once 115 units have leases signed with a term of 12 Months or greater or by 12/31/2021 whichever comes first. The prizes are all subject to the following terms.
One entry per lease (a lease renewal does not provide for a second entry).
Free Rent Prize shall have no cash value.
Free Rent Prize shall be applied to existing residents lease renewal.
Free rent prize shall run concurrently to Residents existing lease renewal. By way of example, if a Resident wins the first prize and their lease ends on 10/31/2021. The Resident would receive One Year Free Rent beginning on 11/01/2021. If the Lease has already renewed, and rent has been paid on the renewal, then the Free Rent will be added to the renewal and the lease will be extended (if necessary), so that the full prize can be awarded, rent already paid will not be credited.
Prizes are non-transferable.
Prizes are subject to winning Resident(s) compliance with all the terms and conditions of their existing lease.
Failure a Resident(s) to comply with any terms and conditions of their existing lease shall disqualify Resident from entry into the drawing.
One prize per lease entry. By way of example of there are 3 Residents in a unit and the unit wins First Prize of One Year Free Rent, then the One Year Free rent will be awarded on the Lease renewal, subject to the above. Each individual Resident  shall not be entitled to their own separate unit with One Year Free Rent.
Residents who pay incur a late fee for paying their rent after the 4th of the month will shall not be eligible for the drawing.